Mercedes Benz of Lafayette | Lafayette Timesaver Mobile Detail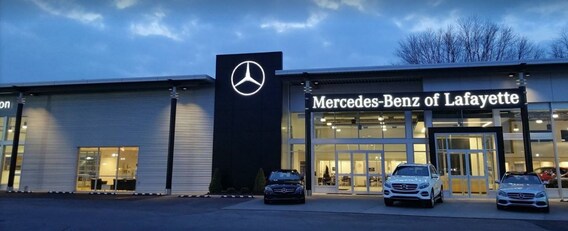 Timesaver Mobile Detail offers auto detailing on all luxury cars for sale at Mercedes Benz of Lafayette. Visit their location in Lafayette, LA, to find out about financing options.
Timesaver Mobile Detail Supports Mercedes Benz of Lafayette
Timesaver Mobile Detail provides beautiful auto detailing services to vehicles in Lafayette, LA, and the surrounding area, which is why we support Mercedes Benz of Lafayette. As a local business, we believe it's important to work together to support reliable, dedicated businesses close to us.
We've had the pleasure of detailing more than a few cars purchased or leased from Mercedes Benz of Lafayette, and the feedback from customers is always the same: They speak about consistently exceptional service paired with a vast selection of dependable luxury vehicles.
Luxury vehicles with easy financing options
Mercedes Benz is a brand you can trust, and Mercedes Benz of Lafayette is no different. With ASE certified technicians and salespeople trained in the art of customer service, the staff at Mercedes Benz of Lafayette is committed to maintaining the same high-quality reputation their brand is known for.
With a talented financing team, you never have to worry about leaving the dealership without knowing all the options available to you. Gone is the high-pressure environment often felt while purchasing a car. Instead, the finance team at Mercedes Benz of Lafayette will guide you through your leasing or buying options, helping you decide on the one that makes the most sense for you.
Incredible selection of inventory
Whether you're not quite sure what you're looking for in a used or new car, or you've been researching for months and know exactly which luxury model Mercedes Benz vehicle you've set your heart on, Mercedes Benz of Lafayette offers an extensive selection. Their sales team is dedicated to helping you find your dream car at a rate that's right for you and your family.
At Timesaver Mobile Detail, we are invested in quality—and that's exactly what you'll find at Mercedes Benz of Lafayette. They have a huge inventory of new and used vehicles, many of which are priced at under $15,000, making it affordable and easy to drive home in a beautiful Mercedes today.
Detail your new Mercedes Benz at Timesaver Mobile Detail
After visiting Mercedes Benz of Lafayette and exploring their wide selection of vehicles, you may find yourself celebrating the purchase of a new or used car! Come to Timesaver Mobile Detail and we will put the finishing touches on your beautiful new Mercedes with personalized detailing work, including seals, polishing, cleaning, new car paint protection services, and more.
With the full protection and aesthetic appeal of auto detailing, your Lafayette Mercedes will stand out in the crowd. The most important aspects to consider when purchasing a car are its dependability, price, and, of course, its style. By buying a car at Mercedes Benz of Lafayette, you will find all these qualities easily available.
Call Mercedes Benz of Lafayette to explore their newest models!